2019 Kirk Reunion Registration Form
USS KIRK REUNION Save the dates September 18-21, 2019 for Colonial Williamsburg!!!  We'll be staying at Hilton Garden Inn   https://hiltongardeninn3.hilton.com/en/hotels/virginia/hilton-garden-inn-williamsburg-PHFWHGI/index.html.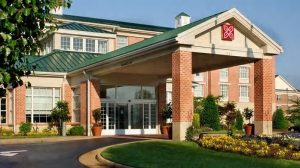 We have 35 rooms reserved.  The Tuesday (Sept 17) night before and Sunday (Sept 22) night after will be available at $91 double queen, and $101 king.  Note there are currently only a few rooms available for those two nights, so reserve early as you can.
Please note that Friday & Saturday night rates are $119 for double queen and $129 for king.  Tuesday-Thursday, and Sunday nights are   $91 D.Q./$101K
How do I book under the group block?
Call the hotel at 1-757-253-9400 and tell them you'd like to book the $91.00USD rate with the USS Kirk Association group block.
Must book by 08/19/2019
Below you will also find additional discounted rates that may sell out or change at any time (no rooms are being held), so we would advise booking as soon as possible.
Any local shipmates interested in helping finalize activities and meeting agenda please contact Mike North at mike@norths.net or 816-797-5038.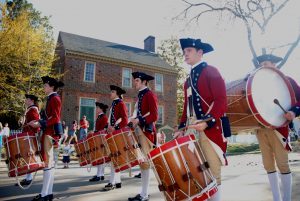 This reunion is for ALL YEARS Kirk crew, and any of our Vietnamese and Taiwanese family and friends!  It would be awesome to even see a Fen Yang shipmate or two if they are in the US!
I encourage shipmates from all years to join us.   We really need to see some Yokosuka and Long Beach crew get involved.  You won't regret it!  I look forward to seeing you all in Virginia in September!
AGENDA:
USS KIRK (FF/DE-1087)
2019 Reunion Agenda
Weds. Sept. 18: 1800 – 2200 Reception (in assigned meeting room)
Thurs. Sept. 19: 0800 – 1700 Self-guided tour Colonial Williamsburg (meet in
Lobby 0730) $41per person – purchase tickets online at www.colonialwilliamsburg.com
1800 – 2200 Social Networking (in assigned meeting room)
Fri. Sept. 20: 0800 – 1700 Self-guided tour Jamestown and Yorktown (meet in lobby 0730) $26 combo per person – purchase tickets online at www.historyisfun.org
1800 – 2200 Reunion Dinner (in assigned meeting room) $65 per person. By August 19th send check payable to "USS Kirk FF 1087 Association" to:
David Hyson
11402 Old Frederick Road
Marriottsville, MD 21104 (formal attire optional)
2019 Kirk Reunion Registration Form
Sat. Sept 21: 1000 – 1200 Self-guided tour General MacArthur's Memorial (meet in lobby 0830) Free (donations accepted)
1300-1700 Self-guided tour USS Nauticus/USS Wisconsin-Norfolk $16 Basic Ticket / $35 Gold Ticket per person
18:00 – 22:00 Social Networking (in assigned meeting room)
Sun. Sept 22: No formal gatherings. Impromptu breakfast. Depart reunion.
If you have any suggestions, please drop me a note.
I'd like to see some uniforms!  If you can still fit in yours, please wear it to the reunion dinner.
We will also vote in new officers.  No association can survive without participation.  We have thousands of Kirk crewmembers and so there should be no shortage of volunteers to lead our organization.  Please let me know if you would be interested in one of the officer positions.  They are two year assignments and all the heavy duty and legal work is done, so now we just need to build on it.  Our positions are: President, Vice-President (2 positions if possible), Treasurer, and Secretary.
Special thanks to the following for posting our reunion info:
https://eugeneleeslover.com/Reunions.html
Please visit and support them!