Crewmembers from operations Frequent Wind & Eagle Pull.  Two congressional recognitions along with proclamations of USS Kirk Day from the City & County of San Diego were presented at a commemoration hosted by the Asian Heritage Society on 30 September 2017.
David Hyson plans to have professional copies made for those who are interested please contact him at dghyson1954@gmail.com.  Price is unknown at this time, but we will let you know as soon as the information is available.  See below jpegs of the documents: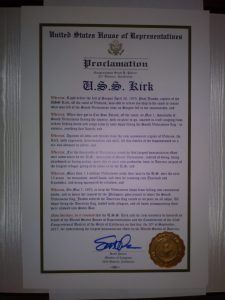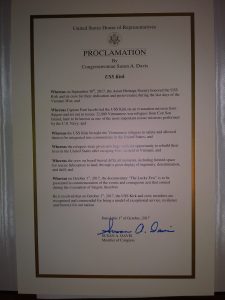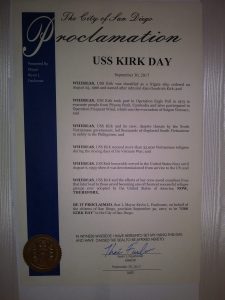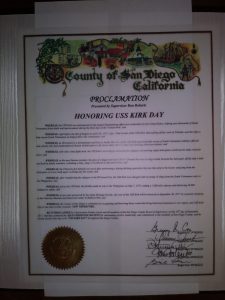 This page will be the portal for crew and events during the years the KIRK was home port in San Diego.