Shipmates, I have the unfortunate task of informing you of the recent loss of William Cutler.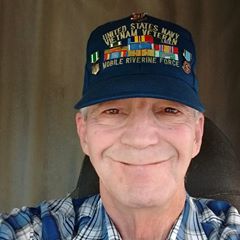 Bill was a plank owner of the Kirk, and served onboard during Frequent Wind and the rescue of 30,000+ Vietnamese refugees.
Bill was an owner operator over-the-road truck driver for the past 40 years, and boasted a 4,000,000 mile accident free record. It's unfortunate that a wrong way drive ended that record, and more importantly his life.
Bill loved the Kirk and the crew, and was constantly working to generate attention and funds to help recover her.
Rest In Peace, Bill. We have the watch.